Author, Psychotherapist, Keynote, Coach, Leadership Workshops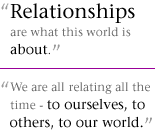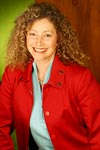 Cindy Stone, relationship expert and author of the Incidental Guru™ series, shares her life lessons from a journey of self-discovery.

Her first book, the Incidental Guru™, is an insightful tale about how she met an abandoned and rebellious dog whose defensive manner helped unveil touchstone elements for profound self awarenes.

Whether relating with our partner, family, friends, co-workers, or pets, the lessons from The Incidental Guru™ will touch our souls. As a speaker and psychotherapist, Cindy's insights will engage your heart, your mind and spirit while delivering powerful messages of courage, compassion, consciousness, and choice.





"You took the words right out of my mouth and out of my heart."
Gerry Spence, Author of nine books including "How to Argue and Win Every Time," and well-known television legal commentator frequently seen on Larry King Live.
"An excellent book that will help many lives."
Robin Sharma, Author of "The Monk Who Sold his Ferrari"
"The Incidental Guru reminds us that life isn't always what we expect it to be, and Cindy Stone reveals to us how to turn those life lessons into richly rewarding life experiences."
Jack Canfield, co-creator of the Chicken Soup for the Soul
"There is no greater medicine than the potent combination of dogs and love as Cindy Stone reveals in her compelling book…"
Jeffrey Moussieff Masson, NY Times Bestselling author, 'When Elephants Weep', and 'Dogs Never Lie About Love.'